Professional Video Presentation Talent featuring live actors.
Our professional video presentation talent has been featured in videos on television, for training, online tutorials, website advertising, trade shows and promotional media. All spokesperson talent are video taped live in our HD production studio. Click icons below for a video preview. LOGIN or REGISTER TO CHOOSE YOUR ACTOR AND START BUILDING YOUR VIDEO TODAY.
---
MEET BRIAN
Brian Simmons, studio host of the kNOwMORE television series,  got his start in Columbia Pictures "The Patriot" as an extra and later earned principal roles on PBS and CBS programs. He has been featured talent for clients such as Bank of America, CMS Text, Six Flags and the best-selling book, Who Moved My Cheese. His theatrical experience ranges from Raisin In the Sun to Boyz 'N The Hood.  Brian has taught acting courses from Charlotte to Philadelphia and is a certified master facilitator.Return To Top.
---
MEET PEGGY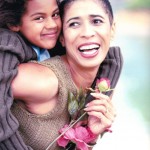 Over the past 30 years Peggy has enjoyed her career as an actress and spokes model. In addition to stage and film, her work has included over 100 training films for leading high tech, university and healthcare organizations. As a high tech spokesperson, she has also been engaged for over 250 appearances for US and Canadian home shopping networks including QVC. In the commercial space, she has appeared in print and television ads for national and regional consumer brands. As a 25 year consumer product manager from corporate America, she is extremely comfortable with tradeshow booth presentations and other live industrial performances. She loves what she does and is extremely comfortable with a wide range of scripts. She does freelance choreography and conditioning and is right at home with fitness videos.Return To Top.
MEET CHARLES
Charles entered the industry with interest of only becoming a print model, but he has also built a very solid acting resume. Charles has appeared in dozens of industrial films for companies such as Kroger, Campus Connections, United Way, IHOP and the US Army.  Some of his other talents include regional television commercial advertisements as well as a variety of print and modeling publications.  Charles has even logged some hours out West doing a print shoot in Las Vegas for Every Man Jack as one of their new-face finalists and test shooting with several photographers during his first trip to LA.  You might also find Charles modeling on the runway at various fashion events.Return To Top.
---
MEET CHRIS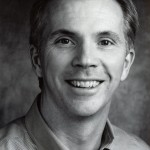 Chris holds a BA in Business Management and Computer Science and his professional business career includes roles in retail management, sales, software programming, business development, management and more.At age 10, Chris first took the stage in a production of TOM SAWYER and has been performing ever since. Both professionally and "for fun", he has appeared in numerous plays on stages through-out the midwest. He also toured nationally, with a Murder Mystery Dinner Theatre company, covering 48,000 miles thru 98 cities in 19 states. Chris has also worked professionally on corporate videos, short films and voice-over projects. A very social creature, Chris is often seen out around town making connections and having a good time.Return To Top.
---
MEET SARA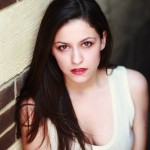 Sara is an aspiring actress/model who loves to be in front of the camera. Her extensive resume includes commercial, film, web, and theater credits, as well as many photo shoots and awards. You can find Sara on IMDb. She received a scholarship to the NY Conservatory for Dramatic Arts, and also attended school for Business management and Accounting. She is an acting coach for a regional Model and Talent Agency.
Return To Top.
---
MEET JESSICA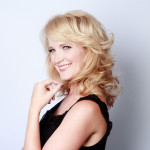 Jessica

's first on-stage performance was in a kindergarten version of Snow White, where she was so excited to play the princess and wear a black wig!  After thinking of taking several different paths in life, she realized acting was her passion and received her BA in Theater from Transylvania University. 

Jessica

lived, trained and worked extensively in NYC for two years before moving back home.  She has since been seen involved with several local performances and plays, and now finds herself delving into the realm of film and television. 

Jessica

's "day job" is in event planning, management and marketing
. 
Return To Top.
---
MEET DIANE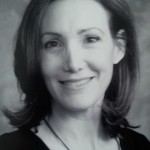 Diane
 has moved from behind the camera to in front of it! She has previously worked as a television director for NBC and CBS.  She has earned her bachelor's degree in Communication Arts.  She  has worked as an actress and is part of a Nationally recognized Choir.  She particularly loves working with Children's Theatre, being a mom herself! 
Return To Top.
---
 MEET CHRYS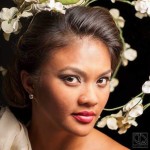 Chrys
 ....Coming Soon. 
Return To Top.
---
MEET SARAH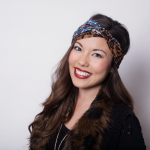 Sarah is new to the world of acting and is very excited to be involved with DISS. Throughout grade school, she enjoyed participating in academic oral reading competitions and her accomplishments motivated her to continue through high school. In college, she was the spokesperson for a local law firm and debuted her very first commercial. Since then, she has always wanted to pursue acting. Sarah hopes to help promote your business with her professionalism and enthusiastic personality!
Return To Top.
---
MEET MICHELE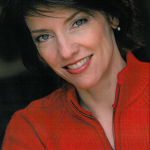 Michele has an extensive resume in theatre, television commercials, industrial films and print work. She is also a professional public speaker for a private university. She has dual Bachelors Degrees in Mass Media Communications and Theatre Studies and has worked in several markets across the country. She enjoys performing with a Mystery Theatre Company, singing, dancing and playing the accordion (and not just polkas!) She also loves to play volleyball, horseback ride and has an extensive knowledge of the French language.
Return To Top.
---
MEET MILES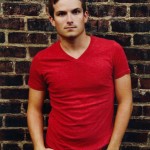 Miles has been involved with various theater and film projects including musicals. His training professional includes acting, improv, voice, dance and stage combat. He has appeared in performances such as Beauty and the Beast, Legally Blonde, One Who Flew Over the Cuckoo's Nest as well as Guys and Dolls. Some of his other skills include: tumbling, guitar, piano, song-writing, music theory and skating. Miles also teaches acting classes for aspiring actors both young and old.
Return To Top.
---
---
MEET DELISA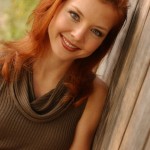 Delisa has been a print model for companies such as: Meyer Foods, Visa, Toyota, Lexmark, Evenflo and has been featured on several Romance novel book covers. Working on both coasts, she has formal acting training from Lori Knight in Los Angeles and Bob Luke in NYC specializing in commercial and Legit/Seminar. Starring in both regional and local television commercials she has also appeared in national promotions for CMT and Airobix. Delisa enjoys tennis, Water Skiing, Weight-lifing and various outdoor activities.Return To Top.
---
MEET ROGER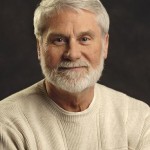 Roger holds a degree in Speech Pathology & Audiology and is no stranger to professional voice work. Having perfected the art with many classes he also found a passion for on-camera work and has studied improvisational and commercial acting. He has been featured in television series such as Earthquake: A Matter or Time, Of Christmas's Past, and multiple roles on educational television programming. His special skills include: voice-over, electric bass player, audio technician and over 35 years in broadcast radio.Return To Top.  
 MEET AUDRA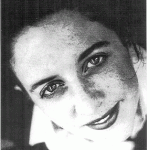 Audra is quite involved in local theater groups including mystery dinner theater. She has appeared in several corporate commercials as well as independent television productions. Perhaps the skill she is most proud of is her witty and unique sense of humor. Audra has appeared as MC at several comedy clubs around the country, performed guest sets and opened for other comedians. She also enjoys improvisation. Return To Top.
---
MEET LESLIE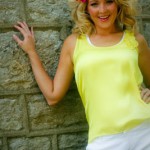 Leslie has always held a strong passion for performing and began entertaining audiences at a very young age. She started her career in local pageants and theatre productions. Leslie modeled in fashion shows for three major clothing stores and in June 2006 she auditioned for a talent agency and was picked to represent their company in a national acting and modeling completion, (AMTC) where she won a finalist award for her high marks from the judges. Leslie has appeared in many television and internet commercials and has starred in over 40 films to date. She is currently writing a feature film that she will cast and direct herself.
Return To Top.
---
MEET NICTORIA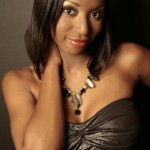 Nictoria has always had a passion for performing. From a very young age , she has been involved in plays and sports and has always known that she was meant to be a performer. She is a graduate of Images Model and Talent Agency where she learned valuable acting skills and modeling techniques. She has been featured in various training videos and independent film projects including an episode of "Made in America", on CMT. She was also part of the project, "Miracle Mile", which aired on HBO. Nictoria continues to model and act as a promotional spokes-model for various national brands.
Return To Top.