Thanks for reading our November Video Marketing newsletter where we provide YOU with useful tips on how to better utilize video to communicate important information. Come check us out and see how we can help you with online video! The new website is live so be sure and check out tthe new look and features.

Remember- DISS IS the go-to source for efficient, economical and effective online video creation. Use it for ANYTHING. Use it for EVERYTHING.


After 10 months of programming, coding, designing, yelling, screaming, arguing, compromising and praying we can finally announce the launch of the new DISS 2.0. Each month's newsletter will outline one of the cool new innovative features of the site but for now I'd like to run through a bullet list of some of what we'll discuss and that you can use RIGHT NOW on the site:
HTML 5- more compatibility across all platforms
New Video Samples Layout
Improved checkout process
Visual Video Builder Status Bar
Digital News Stand
Daily Do-It-Yourself Tips
New LOW PRICE points
Updated User Dashboard
Download Link for Complete Video Orders
HD stock footage
HD Production Options
3 NEW Actors
40 NEW Music Tracks
50 NEW Background Footage Clips
Upload your own music
Build a virtYOU character Online!
…and MUCH MORE…


CLICK HERE TO TAKE OUR MONTHLY SURVEY


With online video you can reach millions of people, regardless of their age, sex, and race. With the ​majority of internet users preferring to purchase products online, more and more videos are created each year in response. Video messaging uses the audio-visual approach, so it's more effective in getting any message across. Audio Video Marketing Effectiveness: People would generally respond more to both visual and audio stimulation. Scientifically, it has been proven that the probability of people remembering any message is higher if the message was received through both sight and hearing. You don't need to have millions of dollars just so you can launch an effective and competitive video advertisement. This levels the playing field for home-based or e-business owners.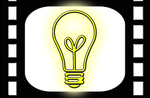 "The greater danger for most of us is not that our aim is too high and we miss it, but that it is too low and we reach it. "
-Michaelangelo